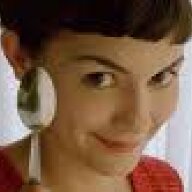 Joined

Mar 22, 2009
Messages

62
Sorry to ask for so much help on this, but I really just like to get the general consensus on how a stone looks!
This OMC fits in my budget a lot better than the OEC I posted. And, I may prefer the look of OMCs over OECs, I can''t decide yet.
1.24carat
H
I1
6.34*6.27*4.4
EGLUSA
Depth 69.7
Table 56
Adam from OWD says that the inclusion is white/gray, and gets hidden well when viewing with the naked eye. I think it''s really pretty...but then again, aren''t they all, in a way?