So I found this jeweler by me that says he can bring this diamond in.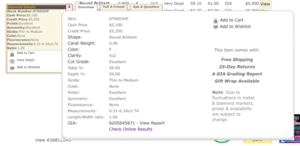 If I can haggle him down to the asking price from solomon Brothers is this a good diamond?
The HCA says its a .7 but I'm just worried where the inclusions are. Nor do i have an
ideal scope
on hand to view this diamond when he brings it in. any advice is helpful.