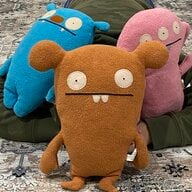 Joined

Oct 24, 2012
Messages

12,148
Hi PSers,
So I don't jack RaiKai's thread, I will ask separately.
How worried should I be about the thinness of the bottom of the shank of my e-ring? If I don't do anything crazy, like work out in it, and lift heavy things, it should be ok, right? It's platinum. The plain band next to it is 2mm. Attached to it is my OEC. The setting is an older one, from OWD. Can it just break and I will look down at my hand one day and see the whole ring missing?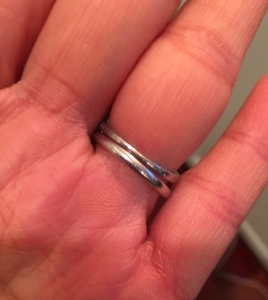 Gypsy, I should have asked you yesterday. But I've been in denial about this, and just hope, "eh, it'll be ok..." xxxxxxxx fingers.
I think I will settle on a more permanent setting in 1-2 years. It just needs to last that long, maybe until next August.