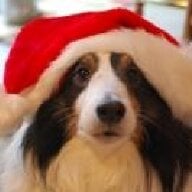 Joined

Nov 25, 2002
Messages

9,170
..........but they have really inspired me to get diamond solitaire dangles.....
I love the way these earrings move. My birthstone is periodot...something that I didn''t really care for when younger, but it''s grown on me as I''ve aged (and also as I''ve seen nicer quality peridots.)
I have a trillion ring surrounded by diamonds, and when I saw these earrings, they were a pretty sweet match, and I had to get them.
That was some time ago - actually probably 4 years ago now, but I''ve never put them up here. However, someone was asking about them the other day, so I figured no time like the present to put them up.