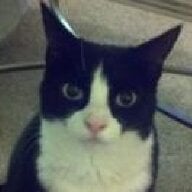 Joined

Aug 8, 2005
Messages

40,225
There have been so MANY recent projects that have had me adding to my ''must haves'' list I''m not even sure how I would prioritize them!!!
I know the economy is bad, but people are making purchases-- it just seems to me they are being more careful about what they buy and it''s really resulted in some FABULOUS pieces recently!
So... what are some of your ''recent'' (last year or so) additions to the PS bling count? I thought it would be nice to pool them (with links, please) so that we can all point things out to one another and see if there''s anything we''ve missed!
First up for me:
AJ''s James Meyer! I adore Coati''s (the original James Meyer) but with a square colored stone this ring literally sucker punched me and I am STILL seeing stars!!
https://www.pricescope.com/community/threads/ajs-james-meyer-garnet-bezel-ring.112678/

Second:
Kt''s Mom''s Five stone band by
BGD
!
I don''t know why, but those little tiny bezeled melee just sing to me and set this puppy apart from the pack.
https://www.pricescope.com/community/threads/uh-oh-i-have-created-a-monster-my-mother.111965/
Third:
BabyBlue''s Garnet halos (pendant by
Whiteflash
and ring by local jeweler, and future projects I''m dying to see). I think the Garnet''s are primarily (please correct me if I''m wrong) by ACS and Precision Gem
https://www.pricescope.com/community/threads/my-wf-garnet-halo-pendant-is-done.97794/page-3
(pendant)