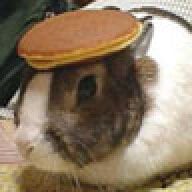 Joined

Mar 13, 2006
Messages

490
Here is the updated Ladies in Waiting list! If you want to be added, please post a message in this thread and we will add you. And please let us know once you''re engaged so we can remove you.

Don''t forget to introduce yourself here:
Introduce yourself!
And post pictures of you and your SO here:
Pictures of Couples
Please let me know if I''m missing anything! And a big congrats to Mandarine who is no longer a LIW!
*Honorary #1 Blueroses*
1. hopefulheidi
2. Angel7
3. sparkly_stars
4. CoutureFemme
5. hilbake
6. beanie
7. Cailet
8. Callista
9. Sleeping Beauty
10. luckygirl333
11. ~*Alexis*~
12. MustangFan
13. Çã†hër
14. JenStone
15. chrissy2006
16. berkley
17. Sugarbritches
18. midorikiss
19. BlackDiamond21
20. Galateia
21. bee*
22. emeraldlover
23. vivosogno
24. jones_poet
25. velveteenrabbit
26. AceP
27. Chels7
28. sunshine14
29. Rachie
30. mandm4ever
31. prettyinlove
32. pookie
33. LauraLoo
34. cRaSh
35. monica
36. DaynaRA
37. lost in new york
38. LyBug
39. Becky P
40. repartee
41. goldenstar
42. ksprincess
43. DMBsgirl
44. angela03
45. curls
46. Alisoun
47. hopelessromantik
48. Dagnygault15
49. stillwaiting
50. Lucyh
51. Bec
52. anixiety_stricken
53. AnnaBelle
54. Shinythings
55. FutureMrsH07
56. Hudson Hawk
57. Tommys Girl
58. Bunnifer
59. Erinleighm22
60. ktkakes
61. bestdeal
62. gladyskristen
63. nycgal
64. princessmo2
65. thing2of2
66. Tuesdayschild
67. zoebartlett
68. jamiesorr
69. partyjewels
70. SparkleIllinois
71. Devotion
72. Junkenpo
73. FutureMrsC
74. luckystar112
75. bronniejade
76. sap483
77. fashionsweetie
78. Bella23
79. Rosebud08
80. Melody
81. gigglebuns1186
82. neatfreak
83. Haven
84. jharb
85. miss_flo
86. cherry_vanilla