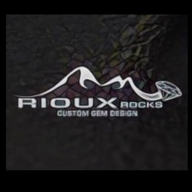 Joined

Nov 21, 2002
Messages

2,326
Color Zoning in Gems
When referring to the term color zoning in describing a gem characteristics, it has nothing to do with describing color.
Sometimes color is not always evenly distributed in gemstones. Some areas of the gem may have a colorless area surrounded by areas of more saturated colors. Color zones can be seen by looking through the side of the stone while rotating the stone and rocking it back and forth.
Sometimes gems observed in the rough are colorless, but have a spot or layer of color. Cutters will cut and orient the stone so that the cutlet is in that particular color spot . If there is a layer of color the cutter will cut the stone so that the layer of color is parallel with the table of the stone so the gem will appear evenly saturated
In a market where "color is king", evenness and complete saturation of color are 2 characteristics paramount in determining the value of a particular gem.