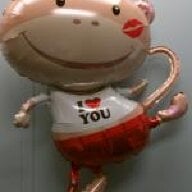 Joined

Apr 4, 2011
Messages

61
We're working with a designer who sent us very rough illustrations/dimension suggestions for a HW/Steven Kirsch inspired halo/micropave ring. Please let me know your initial thoughts on the dimensions specifed/if any of them seem way out of proportion? I'm new to this so it's kind of tricky to determine how the proportions will look with our stone from the rough sketch - we want a delicate setting that that highlights the center stone nicely without being too thin (under 2mm) and yet not too thick either...

Diamond dimensions: 6.81 x 5.96 x 3.96

Halo width: 1.5 mm with 1.3mm stones (total dimension with center stone: 9.81 x 8.96)
Band width: 2 - 2.25mm with 1.3mm stones
Height of head from bottom of band to top of stone: 6.74mm
Halo depth: 1.45mm
Basket (length of prong between donut and halo): 1mm

My two main concerns are:
1. Are 1.3mm stones too large for the size of the center stone?
2. Is the halo too deep?

We should get detailed CAD files shortly once we finalize the basic dimensions to help visualize this that I will try to share. Right now, I'm just looking for any major measurements that are out of proportion to have him update before doing the renderings... I appreciate your help!