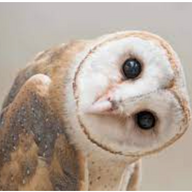 Joined

Sep 10, 2003
Messages

7,813
Oh please can we post stuff about our gardens in this thread? What's growing now, what we're planning to grow, our harvests when the time comes. I'm delighted to have a proper garden this year and would love for others to share their love of gardening.
Here's all I've got blooming so far. My backyard is only 9 months old. Ninety eight percent of the plants survived an unusually cold and snowy winter. Some are just beginning to poke their little leaves up from soil.
There's one little berry on the strawberry plants.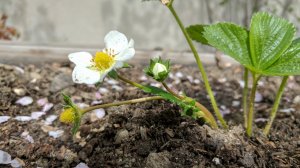 These are flowers on the fava bean plants I grew over winter in the greenhouse. They look sort of like orchids and have a lovely aroma.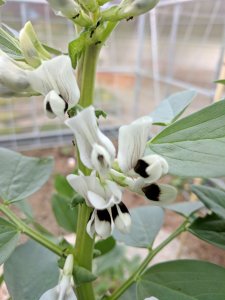 The state flower of Oregon, Mahonia Aquifolium (Oregon Grape)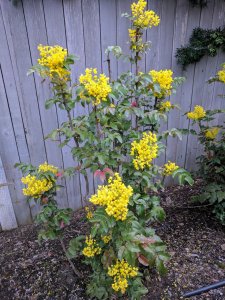 Purple and blue -- my favorite colors in the garden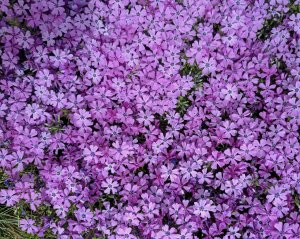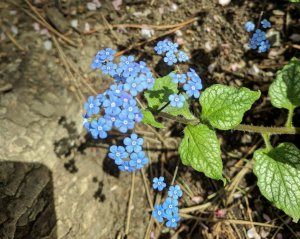 I forgot to take pictures of the tomatoes I just planted in the greenhouse and the artichoke plant keeping the strawberries company. More on those later. I have several flowering plants coming via mail the first of May and will be planting lots of herbs, lemon cucumbers, watermelon, and cataloupe mid-May.