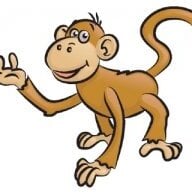 Joined

Nov 24, 2009
Messages

2,873
Re: The Official TTC Thread!

Mousey, my advice would be to go to your doctor and request bloodwork rather than trying unproven home remedies. They typically would test you on CD3 for FSH (which is an indicator of your ovarian reserve) and also estrogen. I would also request them to test AMH, another indicator of ovarian reserve that can be drawn at any time. The other test you should consider requesting is to have your progesterone level tested at 7dpo to see if you had normal ovulation and an adequate progesterone level. I think they want it to be at least 10 and preferably over 15 on that date. Sometimes the solution to a short luteal phase is to take clomid or femara to try to ensure you have higher quality ovulation. Best wishes to you!

And best wishes to all of you TTCing!