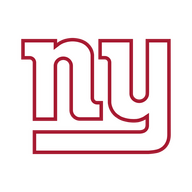 Joined

Nov 10, 2006
Messages

1,653
OK...so here goes nothin'...I would like to officially start the TTC thread (hopefully it takes off just like the WWT and the Calling all the Pregnant PS'ers thread). Many of us on PS are thinking of TTC, TTC or are having difficulties. I thought this might be the best place to give each other advise and chat about all the questions and concerns that come up when preparing for and trying to have a baby.
I know for me, I didn't realize how important it was to start taking prenatals BEFORE TTC. Or to make sure that I have the proper health insurance coverage to cover all aspects of labor/delivery and beyond. Or what happens to me once I go off BC and how soon to start trying.
It's a lot to think about and I find myself searching through all the threads in the Calling all the Pregnant PS'ers thread searching for any info that will help me in the phase of TTC that I'm at (not that I don't LOVE reading about what's happening with all the preggo PS'ers..

).
So, let's see how this thread goes! Take it away ladies!!