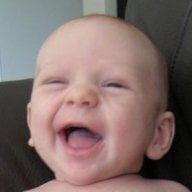 Joined

Feb 27, 2006
Messages

3,136
Somethingshiny, from all the activity on this thread ALREADY, I feel like it''s probably going to be a hit! Also, it''s good to know that my charts probably won''t be dependable. I''ve been driving myself crazy trying to make sense of it.

AmberGretchen, do you know why your gyno gave you that advice? Part of the reason that I had the IUD removed is because my gyno thought that the progesterone might be contributing to my pelvic pain, but it really hasn''t gotten any better so far. It was bad enough on Saturday night that I thought about going to the ER, but couldn''t get myself off of the floor to do so.

I know that I haven''t completely given the hormones time to get out of my system, but still... I''ve been doing a little reading on endo over the weekend and want to ask my gyno if she thinks that might be a possibility.
By the way, my MIL
does
know my username here, hence all of the vagueness regarding time-line.