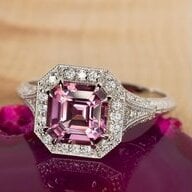 Joined

Aug 19, 2009
Messages

5,754
RT- I am sorry for all your challenges and hope things look up soon.
PT-So good to hear from you! Your update is of course bittersweet, but I am glad that you have peace and are enjoying A. How old is she now?
E is 3 and B is 8(!). After a crazy year getting settled here, emotionally recovering from my early miscarriage last June, traveling nearly constantly for work, and dealing with the ups and downs in med school, it is finally the summer (hallelujah!) and we are again officially TTC to see if there is one more crazy little bean who is meant to be part of our family. I picked up the clomid today and will start it next week.
I am also planning a Disney vacation (our first) for March, so basically if we get pregnant that's awesome and I can postpone the vacation. If we don't then at least we'll have a fun trip to look forward to
(obviously my preference is the former, but I am looking for some positivity where I can find it