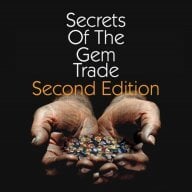 Joined

Nov 16, 2003
Messages

645
Yoram,

I don''t have access to my research material but I believe you are correct. I think it was Tillander who refers to the Wittelsbach as a double stellate brilliant because of the facet pattern around the culet.

I kinda doubt it was the first brilliant, it is difficult to believe that a cutter would have chosen a diamond of that size and value to experiment on. It, however may be the first documented brilliant and that amounts to the same thing.

Though I have yet to see a picture of the recut stone''s pavilion,I understand that the original pattern was retained, a canny move by Graff. Obviously something must have been done to deepen the pavilion angle. My sense is that the market will accept the recut with no loss to the stone''s value, in fact I believe now that Graff has managed this marketing coup that he will get in the neighborhood of 80m for the stone.

Please feel free the post your comments on the blog as well. Others who don''t read Pricescope will doubtless find them interesting.