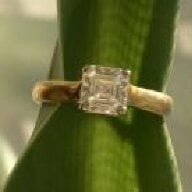 Joined

Jan 26, 2010
Messages

202
is that you get bored. Then you obsess about other types of jewelry on pricescope and what you like the best. Then you find the pearls forum...and the show me your pearls topic...and finally, you get addicted.
I have now purchased last month my first strand of white freshwaters and the tin cup special (god I hate calling it a "tin cup") from pearl paradise last month. Now, I have just purchased my first pair of tahitian studs from the pearl outlet. Originally $350, now $195. How do you pass THAT up? In my defense, I DID pay for them with my debit card AND, I just got a new job

(I deserve a reward), AND, I've been working a ton lately (I'm in my last year of fellowship training, so I gotta get something out of all the extra hours, right?)
I wonder what a justifiable pearl budget is on a month to month basis? Or maybe I am obsessed...