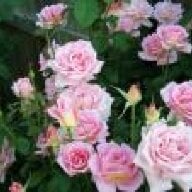 Joined

Jun 23, 2010
Messages

1,779
bright ice|1315087351|3009288 said:

LovingDiamonds|1315081566|3009194 said:

Bright Ice - if it's already on its way to AGL then perhaps, in this case, it's better to just let it go ahead as I'm not sure whether it would be possible to cancel the work (presumably you've already instructed them to do it)? I appreciate that this is a considered purchase for you and so for peace of mind, in this instance, it may be worth it. On the plus side, you've now got more information about lab reports and when it might be worth getting one and so can decide in the future what you want to do.

I had another thread about this exact topic that I started the other day as I was considering whether or not to send for one. I wish others had chimed in at that time.

I feel comfortable that I can reverse the work order as they don't have my money yet!
Bright Ice, if you recall, I did ask you why you wanted to get a report on your spinel. I find that on PS sometimes reports are bandied about as though they confer some kind of glow on a gemstone, and, as LD and Gene have noted, they really don't, unless, like corundum, the species of gemstone is frequently subject to treatments that impact value. You seemed to be looking for peace of mind, which is legitimate, but I do think several posters indicated that a report was probably unnecessary.
Regarding "old" vs. "new" Mahenge material, I honestly do not give a flying fig. It's about the color,color color. If something happened to the Mahenge spinels I currently own, and I had to replace them, the last thing I would be asking about would be whether the replacement stones were old or new mined: I'd be looking for the color, and only the color.