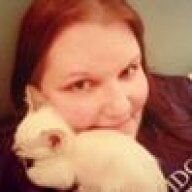 Joined

Aug 4, 2007
Messages

6,770
For those of you who haven''t been reading the last page or two of my "If You Got To Choose" thread, things seem to be moving very quickly towards me being engaged, and I thought I turn it into a bit of a game for everyone.

The highlights, in chronological order (starting from Wednesday):
--he''s asked me if I like champagne
--he''s asked if he "needs to ask my parents for permission"
--telling me he was originally going to propose on my birthday (the 12th), but then I messed it up!
--telling me he had an even better idea for a proposal and would make it more special
--telling me that he''s told his parents we''ll be engaged "imminently"
Also, know that on April 1st (no trick

) we''re flying out to the US for 2 1/2 weeks to see my family and friends, so that''s *probably* the outside date....I''d be surprised if he wanted to fly with the ring in his pocket, but who knows?
So! Place your bets. What day do you think he will propose?