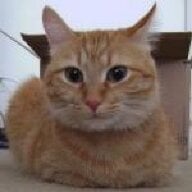 Joined

Aug 17, 2008
Messages

92
Recently I''ve been thinking about changing the prongs on my RB ering from 6 to 4...eventually I''d like to do a center stone upgrade (for size) but I have to wait 5+ years for that, so in the meantime I am interested in making my current stone look as big as possible.
I''ve read a few of the "6 prongs vs. 4" threads on PS, and I''m familiar with the usual pros and cons of each look -- I''m just interested in what your thoughts are for this particular size stone. Basically, I want more of the stone to show (because I think the stone itself is gorgeous, just a little small) and don''t mind a more squarish look as a result of having 4 prongs.
Here are a few pics of what I have currently. Sorry if they look orange -- this is the best I was able to do.
What do you think, should I change to 4 prongs or leave it as is?