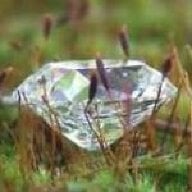 Joined

Jun 29, 2006
Messages

11,071
Ugh... I''ve been doing some research specifically on chlorine and gold and it turns out there is a lot of talk about it on the internet. (just type
gold chlorine
on any search engine)
A few things I''ve found are....
Pure yellow gold and plat are highly resistant.
The copper in yellow gold makes it somewhat vulnerable.
The nickel in white gold makes it VERY vulnerable.
Rhodium plating helps to protect the white gold.
Paladium white gold seems to be resistant as well.
Silver is also somewhat vulnerable.
Much of what I find is anecdotal in the sense that they don''t offer up studies to back their claims... but one site did mention a controlled study. So basically if I swim for an hour a day in a chlorinated pool I have about a year before my white gold prongs fail. Now, all of this is primarily targeted to prongs that hold diamonds, though it does seem to destroy the nickel in bands of gold, so you need to watch for porosity.
I''ve mentioned a bunch of times I want white gold because I like the *color* of it... on this site,
http://antiqueengagementrings.com/shopping/shopdisplayproducts.asp?page=3
the fifth ring down to me is THE perfect color.
My exercise of choice is..... swimming. I log 3-5 miles a week and spend 5 hours a week in the pool plus probably another 2 or more in the jacuzzi... if I left my ring at home I''d never be able to wear it during the day... and I''m not leaving it in the locker.
so.... my question is I guess... (though this is more of a PSA than anything)
What types of white gold are available?
Nickel
Paladium
.....and???
I want it to be creamy yellowish white.