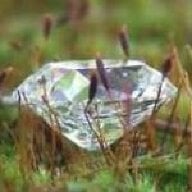 Joined

Jun 29, 2006
Messages

11,071
Do you have any ridiculously obsessive purchase habits?

Mine is air freshener. I love the stuff. I buy some almost every time I go to the store - or at least every time I see a new scent LOL I have probably 2 dozen of them and yet I buy more.... they''re cheap but they take up space... it''s ridiculous!! I love how they influence my mood though - I love going around and spraying the house and it just gives me such a lift LOL Different scents do different things and I love them all LOL Clean Linen.... Hawaiian tropics.... I even have ROSE!! And sometimes I spray it around in the dining room and put an old lace table cloth on and I feel like I''m living in an old lady''s house... I''m a total goof LOL

I also buy too much incense... sandalwood and patchouli remind me of the the haight in SF (dad lived there) and of my early childhood living in SF... love lotus and all of it.... coconut reminds me of being single in san jose and dating surfer boys over in santa cruz hehehe....

.... and after reading that perfume thread I''m going to push for some ridiculously expensive perfume for mother''s day hahaha - just gotta get down to saks and pick a few then send the dh down to choose the one he likes best...

Evidently I have a nose thing LOL Anyway, I was trying to shove my two newest bottles of air fluff on the shelf and they were falling off and I started to laugh and had to share my idiotic compulsion.... what''s yours??