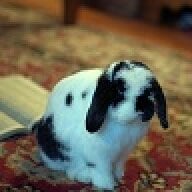 Joined

May 20, 2008
Messages

5,541
I just got these 1.25ctw 5.3mm L-M OEC studs from OWD and I want to have them reset but I'm conflicted. They are an upgrade to my old pair, 0.84ctw H-I that are set in a white gold bezel (which are going to a new home in a three stone ring). My plan was to do the same setting, but these stones are lower in color than I originally planned and now I'm wondering if a white gold bezel is still a good idea. I feel like the setting they are in now is a great choice for them and plays up the bit of color, it's just not my style as I prefer bezels and only wear white gold/platinum. Rose gold is very pretty and trendy but I'm worried I won't love it as an every day earring because it doesn't match anything else I have.
OWD can also make this filigree bezel setting which is very pretty, but I'm worried it might stick out from my ear and droop compared to my current setting which kind of nestles into my ear. Shown here in rose gold on the same size stone as mine. It's such a pretty setting though I guess I won't even see the sides when I'm wearing them.
Thoughts? Do I stick with my favorite white gold bezel or will that look all wrong? Do I go for the filigree or replicate my current setting? I guess I'm looking for permission to go with my favorite simple bezel setting and that I won't be letting the stones down or something haha.