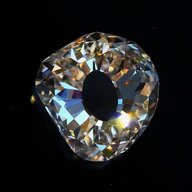 Joined

Oct 21, 2004
Messages

4,876
Date:

10/5/2009 8:33:16 PM

Author:

strmrdr

Date: 9/24/2009 10:22:31 AM
Author: sarap333
I like ''Incendio''


I also like ''Octavia'' -- here''s the Wikipedia excerpt about her:


''One of the most prominent women in Roman history, Octavia was respected and admired by contemporaries for her loyalty, nobility and humanity, and for maintaining traditional Roman feminine virtues.''


Isn''t ''8'' an auspicious number in some cultures?

And the Winner is:

Octavia

™!!!

Thank you everyone and a huge thank you to sarap333!!!
It is a great name...
Way to go sarap333