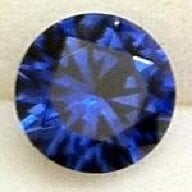 Joined

May 16, 2010
Messages

150
Sorry, it's been a hectic week (with LOTS of celebrating), so I haven't had a chance to recap my proposal and take hand shots until now! If you're just joining in, here is
my odyssey
of picking out my ring, and here are
JbEG's photos
, showing how it turned out.
Here are my hand shots; I'm unfortunately not a very good photographer, or in possession of a very good camera
.
I have one or two more that I'd like to post, which I'll do in a follow-up post because I've reached my 4 attachment limit.
And here's how I proposed:
I tricked my girlfriend into thinking it was her idea to go for a short run near Great Falls (in MD, just outside DC). A couple of years ago, we picked out a scenic spot along the trail with a beautiful view of the Potomac river. I had the ring box hidden in my running belt, which was kind of obvious but I hid by running behind her the whole way. When we got to what I thought was "our spot", I told her I was tired, and could she wait up a minute. Then I asked her to stand on a tall rock "so I could take a picture." This really so I could get below her, down on one knee, and propose.
She asked me to stand up and repeat myself, and then she accepted! We spent a few minutes enjoying the moment and taking pictures, meanwhile she can't stop giggling. I was prepared for crying, but not non-stop laughter! She later told me that she laughs when she's nervous.
So after it had sunk in a little bit that yes, we actually were engaged, we decided to walk back to my car instead of finishing our run. Then I told her that, since she was expecting my proposal (and even the exact spot on the trail), that I had another surprise waiting for her. So we grabbed the overnight bags I had hidden in the trunk, and head out on foot for the main road. It was a bit of a wait, because the limo driver went to the wrong parking lot for the park we were in, but eventually a black stretch limo pulled up and we got in! I had arranged with the limo driver in advance for him to pick up a nice bottle of champagne and a dozen red roses, both of which were great.
We rode around for about an hour, taking photos, calling friends and family, and sipping on delicious champagne. Then we arrived at her favorite hotel in the city (the Tabard Inn), which she had never stayed in, but is one of our favorite restaurants in the area. Our room was gorgeous, but instead of eating there we had the limo drop us off at Komi, which is a really nice restaurant in DC where they serve you a surprise menu that the chef chooses, comprised mostly of lots of little small bites. Then we went out for a beer afterwards, slept in, and had brunch at the hotel (which was also great). We spent the rest of the long weekend sharing the good news with our friends, and celebrating more. It was a fantastic, slightly exhausting, unforgettable weekend!!
And now that the stress of hiding all these details from her is gone, I can finally relax and enjoy being engaged.
As for the wedding, we've only started batting around ideas, but we're thinking maybe a winter wedding this December or January. We'll see.
So, to all the PSers who gave me suggestions and feedback on my ring ideas: Thank you very much! I know it took a while, but I think it was worth it. And she loves it! So that's what matters. I think it's the perfect size for her hand.
Now that that's out of the way, I
do
have a couple of practical questions about dealing with an e-ring; like, where do I go to get it appraised, so that I can insure it? Was I supposed to do that after getting it back from JbEG, and before proposing? I don't think I could have waited any longer...
Another question is, when should she take it off, and how does she clean it? When she's washing her hands, doing dishes, showering, sleeping, going through security at the airport, etc.? I ask because neither of us have worn nice jewelry before, so we're a little uncertain how to take care of it.