I purchased a loose pink spinel and took it to my jeweller to set.
I collected it yesterday and this morning I noticed some lazy facets that looked lighter colour on the side. To my horror I saw that it was a fracture!
I am pretty sure when I purchased it, there were no visible inclusions and that all the facets of the stone were lively. I also louped the stone when I got home. I append a photo here.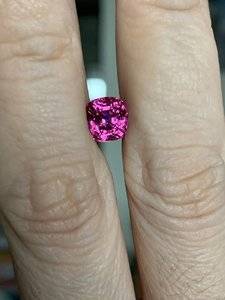 Then I brought it to the jeweller and now it looks like this.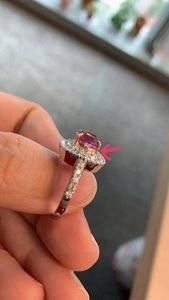 You can see the fracture just where the rose gold border starts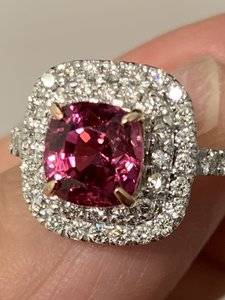 Fracture is in the top right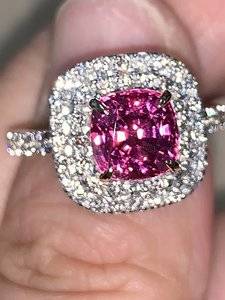 Inclusion is in the bottom left of the stone.
I've spoken to the jeweller and she said she told me about the inclusion when I gave the stone to her. I now recall she said that it was a small white dot. She had to give me a loupe to see it. Not a fracture that is visible at 6 inches.
She's asked me to put olive oil on the stone. She said it would help, as the stone is like emerald.
I'm new to gemstones so I don't know if I should apply the olive oil.
Is it possible for spinel to fracture like this during setting?
Thanks in advance!
Last edited: