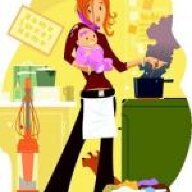 Joined

Feb 24, 2011
Messages

373
After months of researching settings and coming up with what I thought was my perfect vision for my very beloved JW aquamarine, I am in dire need of some expert (read: PSer) advice.
Weeks gone by, many detailed e-mails and CADs aplenty, things just didn't feel right. (Please let me clarify. It's not about the vendor, just the actual setting. He is already working on a different project for me.) So, I am back to square one. I am hopeful that something will click. At least it is much more likely to click here, with your help. P-L-E-A-S-E?
Things I think I know for certain:
* platinum setting
* Classic, Art Deco, or even Art Nouveau inspired
* diamond melee
* a setting that makes the most of the aqua blue and shows off Jeff's superb cutting
This project has an enormous amount of symbolism (cancer free!) attached to it. I appreciate any advice in advance.
Thank you so much!