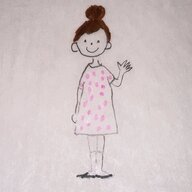 Joined

Feb 2, 2016
Messages

7,712
I wonder how popular the Vintage/Antique section is in comparison to other sub-forums here on PS. Is it more of a place that folks come to look vs post? Also if you are a vintage person do you regularly look at all the other sections?

For myself, I look through nearly every other section here even if I don't have anything to contribute. It's fun to see all the projects in colored stones, I'm rather amazed at the advances in growing lab stones so it's fun to see the rings posted in that section.

Was there a time this part of PS was not as active? I've only been here since 2016 so just curious about how it has evolved over time.