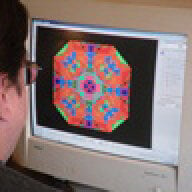 Joined

Aug 4, 2008
Messages

8,397
See

@Mamabean

. Even if my comments are worthless, they can garner the attention of the true experts who's opinions are valid.

Good luck on the cushion, I am sure it will be lovely. Again, sorry if I caused you doubt. That was never the intention and despite trying to be clear about that I failed.
One of the hardest thing about giving advise about diamonds is knowing/deciding when an issue is theory or a real probability.
You could be right in theory, but the real world probability can be insignificant.