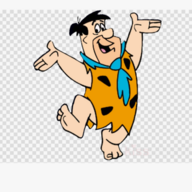 Joined

Jul 18, 2020
Messages

341
Just for the record: if someone in Sri Lanka tells you they can't take a return because it's "illegal", that simply isn't and has never at any point been true.

Sri Lanka imports an inordinate amount of rough from Africa every year or at least it used to prior to Covid and getting parcels sent back and forth is very much allowed.

The issue however might be that it costs; most of the fees payable for export are also applicable for import on single stones. It costs, but that doesn't mean that it cannot be done.

The illegal things related to gem export are:
- export of locally mined rough in any form (including crystals or preformed stones)
- sending gems without going through government-regulated, official export channels (it's illegal to go to a post office or FedEx, hide a stone in something and send it yourself), or using non-approved shipping companies (DHL, UPS).

Just for public info.
Yes, Sri Lanka customs allow cut gemstones to be returned or sent in for other matters. I've done it many times.
Watch out for India though. That country does not allow gemstones imported for any reason. Some Indian dealers hide behind this.