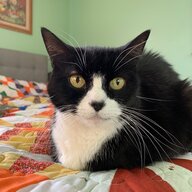 Joined

Aug 14, 2018
Messages

5,012
I can't use F&F because my husband is adamant I don't attach our debit card. My credit card is attached to PayPal.
I didn't realize that you had to put a debit with PP; you put your bank account. And I thought you needed your bank acct in order to get payouts. Are you saying you only have your cc and nothing else? If so how do you get $ transferred to you?
If you pay F&F, the buyer pays a fee, I know this because I had to pay it when I bought my emerald cut. I was really shocked to be honest.
Did you pay with a cc? If so a fee is charged. But if you do it with your bank or debit, there shouldn't be a fee. I have paid with FF many times with no fees. For a bigger purchase I did use my cc and paid the 3%.