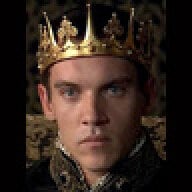 Joined

Jan 21, 2008
Messages

6,186
again and again.

Why?

Do you think the chances are they are banned, but just keep coming back? Maybe they are not secure enough in themselves to be (although it should go without saying) the same person on PS and when they "mess up" they just start again? Maybe some people enjoy or feel a need to post as several "people" at once?

It bothers me a lot. It didn't used to 10 years ago on the internet. It seemed a more carefree, fun, lack of rules, creative kind of environment. Today it seems to me like most forums have become large, structured, with more rules, more moderation, etc.

I used to think sometimes that people posting "anonymously" on occasion could be very clever and entertaining.

Today it annoys me and seems more like simply deception.

What annoys me most is when people do this over and over.

"Hi, I'm new here. (insert same rambling sentences, same lack of punctuation, same spelling errors, etc. here)."

I think my head will explode if I read another post of someone lying to me about who they are. Just step up to the plate and be one "person". Don't litter threads with your "I'm leaving" and other drama, storm off, and then just come back a day or two later. Lather, rinse, repeat.

Thanks for letting me rant. This is just so old and irritating to me at this point.

BTW, the same goes for shills. Someone who posts as someone they are not for money is the worst type of person to me. I detest shilling.

In short, I've come to the conclusion that this behavior is just manipulative. If a person has a financial incentive for doing it, that's really bad. If someone is doing it because they can't get their stuff together, I'd say just get it together. It's not impossible, and it's better than trying to deceive us.

My 2 cents.