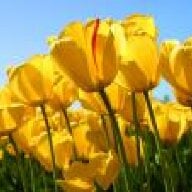 Joined

Mar 14, 2009
Messages

111
Hello all, and first off all, thank you for the great information from anyone on this site. I am currently looking to purchase a sapphire to be used in an engagement ring and I'm struggling to find exactly what I want. I have been to local jewelers and they just aren't knowledgeable enough to be of assistance.
What I want is a blue (violet or purple) gem between 2 and 3 carats. Ideally I would like a color-change but a fixed color stone is fine if one of the colors mentioned. I would like a depth between 60-75% and I think my preference is a cushion cut (followed by oval and the round).
I'm not concerned about treated versus untreated.
I was looking at the following gem but I believe the inclusions will drive me crazy. Are these as obvious to everyone as they are to me? I know inclusions are common on Sapphires so I'm struggling a bit to figure out what eye-clean means in real life.
My budget is not unlimited so that makes it a challenge (my max gem cost may only be $3-4k). It's hard to ask for thoughts without having someone grab the gem, but I am curious for feedback as I have plenty of time to find the right gem.
thank you,
james