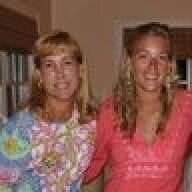 Joined

Nov 18, 2004
Messages

29,570
Date:

10/16/2006 8:57:27 PM

Author:

Lynn B

Date:

10/16/2006 11:56:42 AM

Author:

mrssalvo

Ok, I had to add this solitaire to this thread. I saw it at my local jeweler and it was soooo pretty in person. it''s made by H. levi...

OHMYWORD, Mrs. S! That is a GORGEOUS ring!

Thank you for sharing. I think I like that as much as the Lockes.

Is there a top-down view anywhere?

Does H Levi have a website?
Ok that is just beyond fabulous!!!! Drooling here!!!