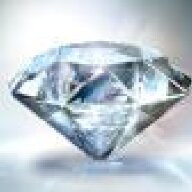 Joined

Dec 1, 2015
Messages

21
Hey guys/gals
Firstly, thank you for the support in selecting a diamond! I've now got a 2.35 RB coming in a few days and I need to get looking for a setting
She's size Q ring (8 1/4)
My lady friend likes solitaires that look elegant, but at the same time, she wants/loves side diamonds.. And not in a separate diamond design but pave or small diamonds running down the shank.
I've been looking around and found a few that I like, including a Coast one, and one I saw at a local jeweler.
I've attached pix below of the coast one and the one I liked at the jeweler.
The question I have is has anyone seen a dupe/clone of the one attached with a love heart (looks like an M) running in the middle with stones on the side pave-style?).. I like that one coz her name starts with M so it fits nicely. I just want to see what I can find similar to those styles..
Would be nice to stick to something with an M or a heart in the middle like the style below, but it's not a deal-breaker. I generally like ones that taper in (like my example from the jeweler below) and some cathedral's coz they have space usually a "v" under the diamond
The one i liked at the jeweler; quoted $2170 ($1575 USD) for white gold.
Normal:
https://www.dropbox.com/s/ojp9r4gbj8ksawn/Ring.jpeg?dl=0
Close up:
https://www.dropbox.com/s/5pdxjiz5sfjr99u/Screenshot%202015-12-11%2010.33.07.png?dl=0
Coast one I like too:
http://goo.gl/tDcBnz
(not sure about the double prong on each one)
Another Coast:
http://www.freedmandiamonds.com/wp-content/gallery/engagement-rings_1/LC5270_WC5270.jpg?883136997
Cheers
Charlie.