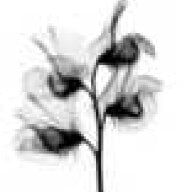 Joined

Oct 22, 2005
Messages

1,747
I originally was not going to post about this, but I'm just so upset and I guess I just need an ongoing discussion or something like that.

Last Monday around midnight, my 85 year old grandmother passed away. She is my mom's mom and lives in IL, and since I'm from MA I did not get to see her as much as I maybe should have growing up. I recently moved to MI, so I was only 4 hours away and promised her that I would start visiting her every month and a half as soon as I got a job because I just didn't have the extra funds to travel back and forth at the time. So, I got a job and FI and I were supposed to go down and see her and my uncle for thanksgiving. Unfortunately she had a sudden heart attack in the emergency room on Monday night and she passed away. I should have started going to visit in September, but I let myself be too "busy" to go down before I had a full time job.

I flew down on Wednesday and met up with my mother (Fi and I were going to drive, but our dog was sick so we decided to have him drive down on Friday) and we had thanksgiving dinner (low key version...my grandmother didn't cook anymore so she'd already ordered the meal precooked we just had to pick it up) with my uncle and my grandmother's caregiver who lived with them to give my grandmother 24-hour help (she had parkinson's and had had a couple minor strokes, but she was starting to get alzheimers and everything was sort of compounding). We attended the wake all day Friday and then the funeral on Saturday.

I talked to my grandmother last Friday before she passed and she was so excited that we were coming down, and she sounded weak, but not bad, and she had me take down her order for a McDonald's breakfast that I said I'd pick up for her (she LOVED egg mcmuffins, but she didn't get them often because they were trying to keep her on a healthier diet). She was saying how she wanted to go buy a car (she told 2 other people that that week as well, her lisence had been taken away about 5 or 6 years ago). Unfortunately I just missed her by a few days.

I'm just so sad and I feel so bad and it's starting to really sink in...at first I was really comforted thinking that well she is in Heaven, as the priests who came and her friends would say, but I'm starting to realize that if there is no such thing, then she's really gone.

I don't really know why I'm posting all this, I just feel really bad and wanted to get a little of it out.