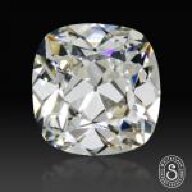 Joined

Jan 12, 2011
Messages

83
Hello, so I am assuming is is probably a personal preference thing. But is a culet good or bad? And what is the point of them????
When I first looked at my diamond online, I thought the report said no culet, but maybe I wasnt paying attention (no biggie). When I got my diamond I noticed it, then my Uncle/jeweler mentioned that it did had a culet, not big in comparison to the diamond. But ever since he mentioned it, it kind of bothers me that I can see right through my diamond.
Any thoughts about culets and do you like yours?!
I do understand they did this in vintage cuts, but why??
Thanks!!