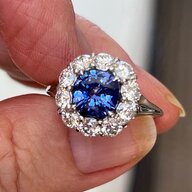 Joined

Aug 18, 2013
Messages

7,410
So for those with squeamish stomachs - you might want to skip this....
.
.
.
.
.
.
.
.
.
.
.
.
So this was my eye on Wednesday *after* it had started to clear. It went from completely normal and white, to blood red in 15 minutes.
.
.
.
.
.
.
.
.
.
.
My eye is stretched open because I was holding it open...
.
.
.
.
.
.
.
.
.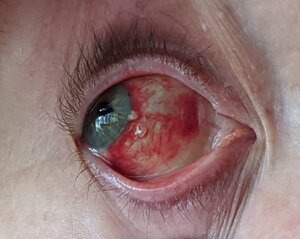 And this is my eye today. It was meant to take 2-3 weeks to clear but, as is always the way with me, it behaved well outside the norm - spectacularly frightening - then....
Nuthin'.
Sigh. When is this going to end? My best friend came over from LA last Saturday and left this afternoon - just to try to cheer me up and give me a break from the stress. It was wonderful to have him here and it helped SO much. Despite all the discomfort and drama, I am one very lucky woman.
And I'm so sorry these horrible photos are so big; I don't know how to make them smaller and am too tired to try, frankly.
ETA And in case you're wondering - yes. That really, really hurt.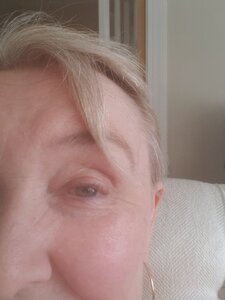 Last edited: