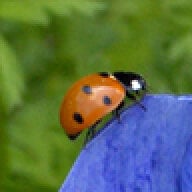 Joined

Jul 26, 2004
Messages

1,757
Let me preface this post with the aknowledgement that this is a minute wedding detail that no one other than me will likely care about. I am frustrated nonetheless, and I would really appreciate some feedback other than FI''s.
I decided to have the magnets for my STDs made so that I wouldn''t have to deal with the hassle of printing and cutting them myself. Found a place on line, sent my image, and received the proof via email. Great, right?
Well, I aparently didn''t pay enought attention to the proof. I had the company re-center some text, but other than that, it looked great to me, so I told them to proceed. What I didn''t realize was that they had added a black border around the image. I guess I thought it was just background or something. The magnets arrived today, and at first I was pissed, but after I checked the email, I saw that it had in fact been my mistake for not noticing on the proof.
Now I am faced with having to decide to live with them as is or go through and cut all of the borders off. I know it would be easy to say, "Just deal with the borders!" The problem is that I really wanted the magnets to look like real postcards, as the original image is a vintage one, and I collect vintage postcards. I am planning on attaching the magnet to the front of a card with photo corners so that it looks like a real postcard in a scrapbook. So the border REALLY bugs me. Plus, the border isn''t even the same thickness on all the sides, which possibly bugs me even more (can you say OCD?).
So what would you do? Leave the border or cut it off (of about 100 magnets)?
Here''s the image I sent (only a much lower resolution):