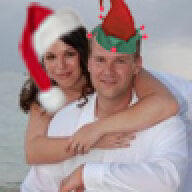 Joined

Jan 8, 2007
Messages

3,962
You know, I''m laughing as I write this because my topics so far have inluded "ultimatums", "hiding things from future in-laws" and now this one...snooping! lol
I SWEAR I''m not a bad person!

Anyway, just wondering if anyone here has fought the urge to snoop. (To see if your FF has been planning a purchase) Because I feel like I ALWAYS have to fight the urge! I was the kid who at xmas time would unwrap all my presents and then wrap them back up again. And here I am now, with all these internet passwords of my boyfriends...and all I want to do is check his bank account or see if he''s actually READ any of the links I''ve seen him from here. (Okay I admit, I did the latter and yes he did read them.

)
I mean, how lame am I???? Why can''t I ever just let myself be surprised? Why, when we are driving somewhere do I secretly eye around his truck to see if there is a secret business card to a jeweler somewhere? It''s probably for these very reasons that karma isn''t allowing me to be engaged yet!
But I swear, I could be a lot worse if I wanted to.