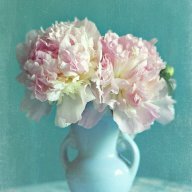 Joined

Jan 4, 2016
Messages

112
Hi everyone---
I have been wanting to purchase a small RHR for myself, and I had been eyeing paraiba tourmalines after reading through the CS forum for quite some time now. My budget is quite modest, so I jumped to purchase a stone a few days ago before consulting anyone first, because I have not seen a similar deal on a paraiba of this size since I've started my search.
Could anyone please give me their feedback on this stone? Are there any glaring red flags you see in the video, or is it of reasonable quality for a starter paraiba? The shipment is on its way, but are there any important questions I should ask the vendor? I know it's not of the highest quality, but the color is pleasing to my untrained eyes, and I do not seem to mind the inclusions that I see in the video. However, I am a novice in the world of colored stones, so I welcome your expert opinions and any advice you may have.
http://www.paraibainternational.com/product_info.php?product=4853
Thank you all!