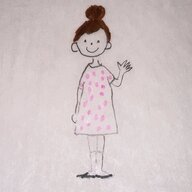 Joined

Feb 2, 2016
Messages

11,288
Back in December I spotted a ruby trilogy for sale but hesitated on it and it sold. Well it must have gotten returned because it popped back up this month. I've been looking for a ruby ring, has to be a certain color though and so the hunt has been challenging. It's probably not "ruby ideal" but it's perfect for me.
This is the picture I picked it out of, it is second from the top middle finger.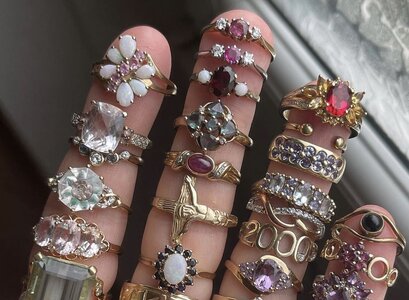 These are the sellers pictures just so you can see the profile, they are better than my pictures: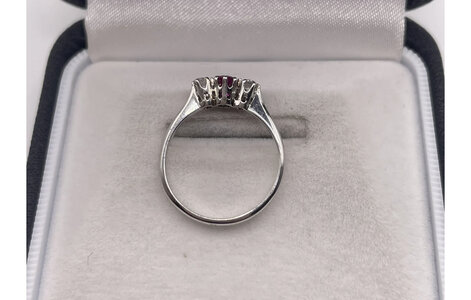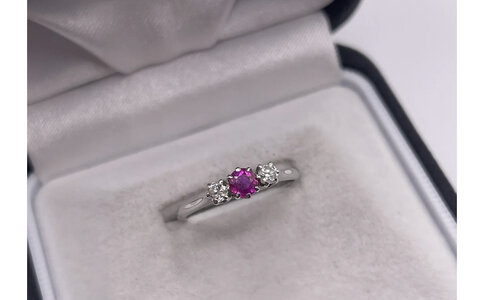 It arrived today and the color is perfect but the ring itself is a bit small on my, healthy hands. I'm trying to figure out how to wear it, I feel like it needs to be with another ring so, this was the best I could come up with. Trying to do the ring justice while not looking out of proportion. Not sure either of these really work though.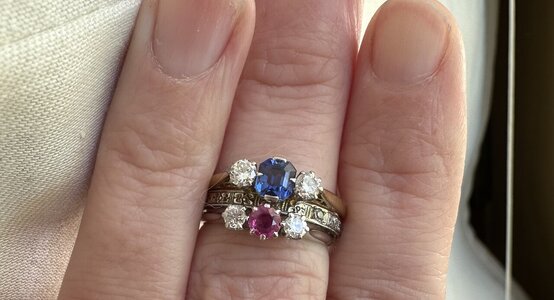 Or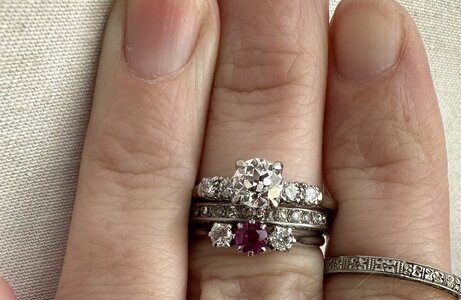 I really like it as a pinky ring but I lost a ring (in the garbage of all places but it was recovered) once while wearing it on my pinky so that's out. Plus I think it's too tall for a pinky ring, just for scale: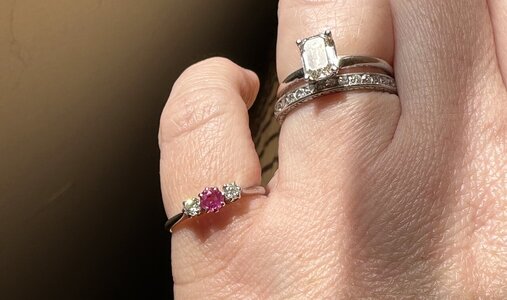 So you can see it's small but so pretty, here are a couple more pics for the color and GLOW. Any suggestions on how to wear this? It's at the jeweler being sized but they said I should have it back later today.