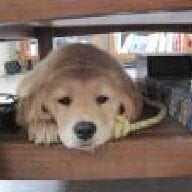 Joined

Apr 2, 2015
Messages

2,339
I need some input. Do you think there is a significant or noticeable size difference between a 2 carat and a 2.3 carat MRB?? For reference my ring size is a small 5.5. For soooo long I've been looking forward to a final upgrade to a 2 carat stone. Well that time is now, but now I'm wondering if it'll be too big?! I know, blasphemy right? I tried on some solitaires ranging from 2 carats to 2.5 carats and they all seemed fine and not too big. But for some reason I'm worried it'll be too big once I get it home and wear it around! I know that's counter to DSS. I'm very casual, usually jeans and flip flops. I don't wear a lot of jewelry but my engagement ring is something very special to me and I like a gorgeous, bright, fiery diamond! I guess I don't want to draw attention to myself or have to explain why I have such a "large" diamond to anyone.
There's a 2 carat that has my dream proportions that's available but the color is lower than I'd like to go. This will be my forever diamond so I don't want to compromise. Now there's a 2.3 carat that's great too and it's a color I'm comfortable with. I guess I have a mental block where I'm comfortable with the 2 carat (like it's just big enough but not too big), but worried about the size of the 2.3 carat! Argh. I'm the first one to admit this doesn't seem logical. And finally, I'm seriously considering setting it in a 3 stone, so I'm even more worried about the size of the 2.3 carat. Again, don't ask why I'm leaning towards a 3 stone if I'm worried about size and drawing attention to myself. Apparently I have internal struggles of what I want and what others may think.
It's strange b/c I usually don't get like this!
I would wait it out for maybe a 1.9 carat or 2 carat that's the color I like, but in talking with the vendor it seems like larger rough is less available these days. Not sure when that'll pick up.
Does anyone else struggle with these desires and then feel conflicted about them? Do you think there will be a significant size difference between a 2 carat and 2.3 carat? Am I crazy? YES!!