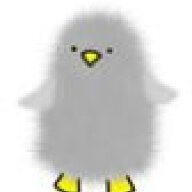 Joined

Mar 6, 2009
Messages

30
I love amethysts and I have been wearing one on my left hand for ages, that my now fiancee has given me... oh like 12 years ago.
Finally have the engagement ring, but now I am thinking to myself... I am going to miss my amethyst. It''s YG and I honestly feel truthfully the ring should be "retired." I would definitely like an upgrade and maybe something in white gold to match the engagement ring in white gold.
I am thinking a simple princess cut with a pave setting. Honestly, I have no idea what size stone I want yet, maybe 2 cts??
Now, I guess my questions are these:
1)Do I treat this like I was going to buy the engagement ring all over again - picking out individual stones (really like the Four peaks color), individual setting and have my jeweler make it?
2)Is there someone reputable online that sells amethyst rings already put together? especially amethyst that are not synthetic?
3)If I do buy the stone separately from an online vendor, from the recs. on this site for colored gemstones sites, I have noticed that the online vendors don''t seem to carry smaller stones in princess cuts... maybe it is just their stock right now or maybe I am not looking in the right place. I see stones 5 cts, 10 cts and 15cts and upward - that is way too big for me and for what I want in this particular ring. I imagine they can help me find one? Is there anybody you would rec. in particular?
Any help would be greatly appreciated!