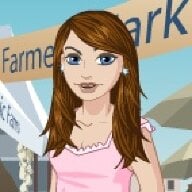 Joined

Feb 17, 2006
Messages

3,867
My little Max has gotten really thin all of a sudden... I noticed that when I petted his back all I could feel was his backbone! I put him on my bathroom scale and he looked like he''d dropped a couple of pounds. I''m home sick so my FI took him in this morning and he''s down to 8.8 pounds from 11.6!!! They''re doing abdominal x-rays right now and have admitted him into the kitty ICU to give him an IV and observe him.
Very nervous for my little guy... he just turned 11 yesterday and he''s been in my life for 7 years. He''s had ups and downs in health, mainly little viruses and accidents here and there... but he''s never gone downhill so fast and I''m just scared this may be the end of it for him. Plus I feel so helpless since I can''t go out yet.
Would appreciate any vibes you could send Mr. Max!