I just ordered this golden zircon from Jim McCormick/ElvizPrasiolite. I've been wanting a larger round(ish) yellow stone so thought I'd take a chance on it.
It is just under 8 carats and around 11 mm off round, $600 (US).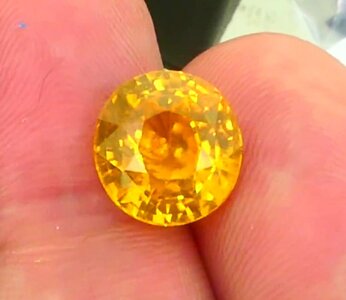 What yellow gems do you have? Pics, pretty please!
Also, if I like this stone in real life, I envision it in either a flower ring or a sun pendant. Does anyone have a zircon ring or thoughts on its suitability for a ring since zircon is somewhat soft?
Last edited: