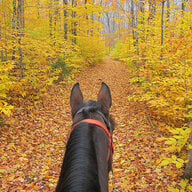 Joined

Jan 20, 2012
Messages

3,750
First and foremost, where are the hand shots of your posh blue sapphire ring? MANY PSers and I are longing to see it. You cannot just show us 3 skimpy vendor shots and then…nothing.

I watch that thread in hope of updates, sigh. It's like being ghosted after the 1st date, what happened!?

Now back to the topic. Thank you and I love my ring. It's my little sunshine. I'm psyched for you too and looking forward to the show and tell. The combo is a great fun.
I'm so flattered that you or anyone else would care to see more! I take such horrendous photos, that I figured I'd spare you all. Doh!

But now that you mention it, I am going to get to work on more pix one day this week!!