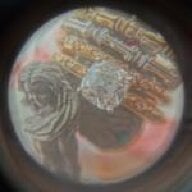 Joined

May 19, 2014
Messages

1,322
Thank you everyone for adding your beautiful photos! Katharath, it is really interesting to see those earrings- it is hard to imagine pieces like that on the ear, I am so far too scared to venture there, but they are so beautiful. What are your plans with the diamonds? Gorgeous! Very interesting Vietnamese spinels, too! Beautiful. I had not seen your opal pendant- truly stunning.

Limosun, thanks for sharing your spinel ring, as well- great color, and nice blingy ring!

Sungura, your collection is awesome!!! I love your collages, as well. I was wondering if you'd post, of if you minded if I posted, the individual collages to see the details better- Which do you wear the most? Or do you rotate? Your Paraiba pendant is just tdf. And you know how much I love your purple garnet pieces. Can you put your peachy spinel next to your Paraiba melee and tell me what you think of that combo? You have a great eye for color and what goes... I never did decide what to do with mine, but I am hoping to figure it out by summer, as I love the beachy coral color.

Mochico, thanks for sharing your pieces- gorgeous! I adore that pendant. And I will pretty much be stalking CS to see what you do with the Paraiba- omg that color combo!

Acinom, I can see you rocking a large oval camellia, like lilmosuns moonstone.