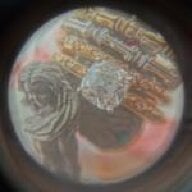 Joined

May 19, 2014
Messages

1,322
I have been longing for a thread showcasing Yvonne's lovely gems and jewelry. Katharath was the one who really introduced me to Yvonne, and I hope she posts her gems and jewels here; and sungura and limosun, too!
I will start with a spess camellia; I bought the ruby earrings first and wanted a ring to go with. Yvonne suggested spessartite garnet. I love being matchy (I know I am a nerd I can't help it) and got studs to go with since I have two pierced holes in each ear. I trust Yvonne and enjoy working with her; grateful she puts up with me and has such attention to detail.
I was never an orange fan as I used to get orange topaz so much as I am a November birthday. But I am glad I took a chance on this suggestion as I find the garnet to be bright, sunny, and juicy and I wear it often!