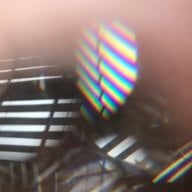 Joined

Aug 7, 2013
Messages

1,824
When I was researching my studs upgrade, I went through PS and found MANY helpful posts and ideas for my issue, but I thought it would be a great resource if they were all compiled into one thread!
Uneven piercings? Drooping studs? Heavy dangles that you can't live without, but can't wear longer than an hour? A setting change that fixed the problem? Skin irritation that had to be addressed?
PLEASE add what has worked for you! Maybe it will help someone. Post the product, any links to vendors or suppliers, and please also link previous posts or threads that should be included here! AND, since this is SMTB, let's see those Before & After bling shots!
I'll start—my issue is uneven piercings. My left piercing is just a mm or so lower than my right, but as I was creeping up the stud size, I began to get worried about how big I could actually go, size-wise.
I got new ACAs from
Whiteflash
in their six-prong martini setting. 1.32 ctw. I could push my La Pousette backs in very tightly to attempt to fix my lower piercing, but the earring would leave a mark on my skin, and I was afraid of stretching my piercings over time.
I decided to try this product that I got off Amazon-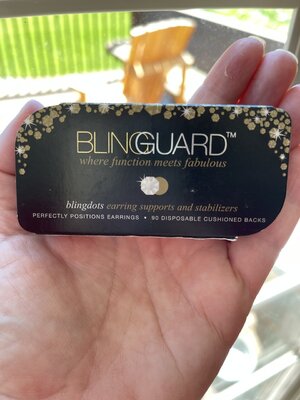 *all of these pictures have the earrings clicked in to the same mark on the posts. Nothing is different except that little dot sticker!*
Before: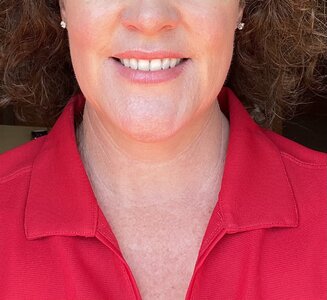 After!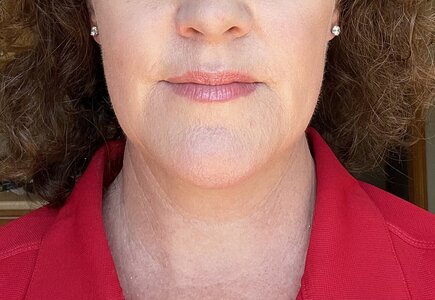 Before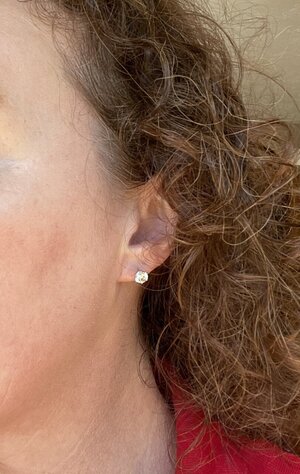 After!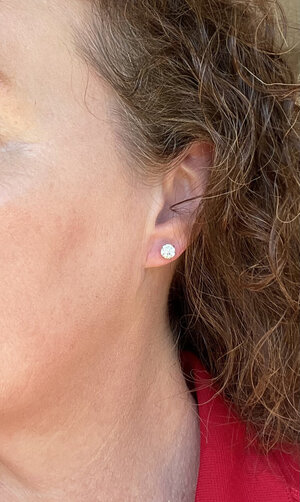 Before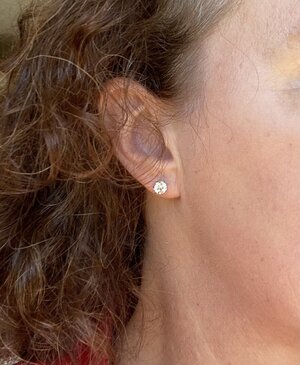 After! I can totally go up to 4ctw now that I have these dots! Hah!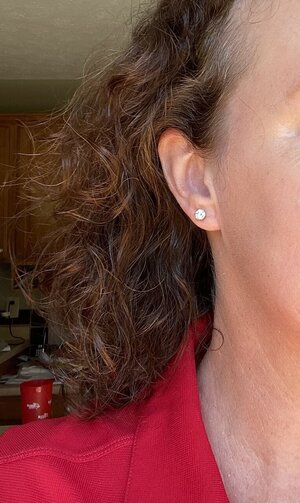 Another before pic— look how low and flopped it is!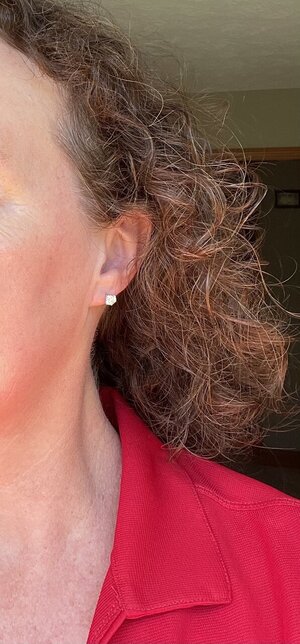 The bling guard dots are like little foam stickers. So this adhesive will not work for everyone. You can cut these to make them smaller if needed. I don't think this company makes different flesh tones, but I hope they're in development! Other companies with similar products may have a variety.
Another glorious AFTER shot!