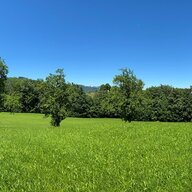 Joined

Jan 6, 2019
Messages

421
Haha my boyfriend also finds anything over 2 ct obscene and anybody in my social circle would think I'm waering CZ because in Europe 1 ct is considered big. But I still will ger my 10mm finger coverage sooner or later : )

I find for a size 6 finger 8.5mm is the perfect balance of big enough but also subtle enough. I don't think there really is a big noticeable difference between 2.5ct (8.5mm) and 2.75ct (8.7mm). And getting CZ rings in those exact measurements will not be possible. So I would get a 8.5mm and 9mm cz ring and see which you feel most comfortable with. Or obsess over diamdb with the visualisation tool which measurment looks best on your hand.

But in this range just get the best cut diamond with your prefered combo of color and clarity.