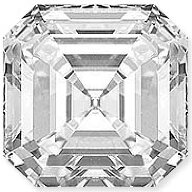 Joined

Apr 9, 2009
Messages

34
Hello everyone!

I''m new here. My husband and I have been together for several years and got married 3 years ago. We didn''t have much money at the time so we just settled for something small but cute (the ring). Next year, I''m getting an upgrade

. I will be buying a 1ct. asscher from a local jeweler but I really and I mean REALLY want a halo setting but the stores around me seem to not have much of a selection.

So other than showing me your beautiful asschers with halos to give me a good idea of what I want my ring to look like, hopefully, if you know of any store I can check out a halo setting online, please let me know. I''m still looking for my halo.